I was shopping online today for roll-your-own cigarette filters. I came across the following:
Asbestos Cigarette Filter
by:
amianthus

(
935

)



22 out of 33 people found this guide helpful.
---
The following images and information is linked to the
Asbestos Oddities Found
in the Home and on eBay
guide. Additional Asbestos Oddities include:
Sports Equipment Padding
;
Books and Pages
;
Home Hot Pads
;
Artificial Snow
; Modeling Clay; Sad Irons; and Tokens, Tags and Poker Chips. Use the guide
Asbestos Historical Products
and Literature
to help in your search.
Asbestos Cigarette Filters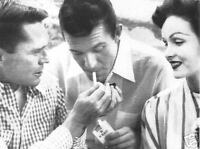 The P. Lorillard Tobacco Company used crocidolite asbestos in the filters it used on KENT cigarettes from 1952 until 1956. Hollingsworth & Vose Co. made the 'Mictronite' filters that Lorillard used in the cigarettes. Between 1952-1956 Lorillard sold 13 billion Kent Micronite asbestos filtered cigarettes.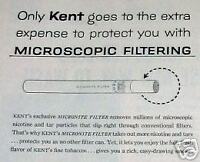 A 1950s medical journal rated Kent as one of the best cigarettes for removing harmful tar.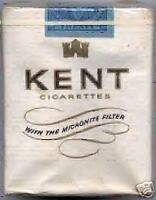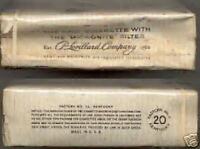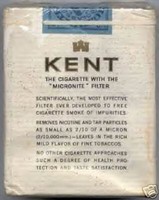 The packages above represent a typical Kent cigarette with the micronite filter package. The filter media is made of crimped layers of paper, typical filter fibers and crocidolite fibers.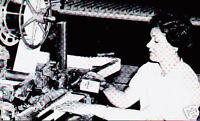 Manufacturing cigarette filters using the 'dry' process; this involved mixing the crocidolite and other substances and depositing the mixture onto filter paper.
There is an excellent eBay seller that when listed has some the best Kent micronite filter displays accompanied with a very detailed explanation behind the micronite filter and its composition, see
star-stuff
. Also there have been many in-depth analysis of the Kent Cigarette one such research document is titled
Crocidolite Asbestos Fibers in Smoke from Original Kent Cigarettes
, by William E. Longo, Mark W. Rigler and John Slade.
Other Asbestos Uses With Tobacco
A compound of tobacco and asbestos was mixed to make paper for cigarettes. The paper is cut up like cigarette paper, and a number of leaflets are put together in book form. To use it you take a leaf and roll it up between your fingers, and it is ready for smoking. As asbestos has neither taste nor smell it does not interfere with the flavor of tobacco, while the veil effects of smoking are obviated.
For pipe tobacco the mixture was made up so that the asbestos is not observable in the mixture. It was very cool to smoke and consumed the nicotine in the tobacco, while it burned right down to the bottom of the pipe. A pipe smoked with this tobacco-asbestos was said to be always dry and left no filthy moisture in the stem.
Robert H. Jones, Asbestos, Its Properties, Occurence, & Uses, London, 1890
What to do with those Asbestos Ashes
Where else would you flick those asbestos ashes but an asbestos ashtray!